July Clearance Specials
Specials expire COB 7/31/2021
Forte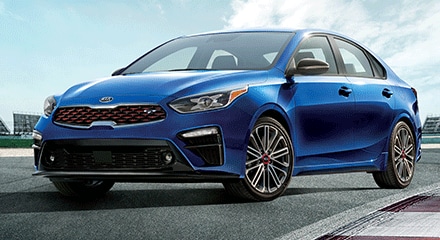 | | | | | |
| --- | --- | --- | --- | --- |
| Year | Trim | MSRP | Stock # | Special |
| 2021 | FE | $19,940 | K15634 | $13,991 |
| 2021 | LXS | $20,510 | K15485 | $14,945 |
| 2021 | FE | $20,035 | K15642 | $14,968 |
| 2021 | FE | $19,940 | K15644 | $14,991 |
| 2021 | FE | $20,085 | K15636 | $14,999 |
| 2021 | LXS | $20,540 | K15720 | $15,887 |
| 2021 | LXS | $20,510 | K15513 | $15,990 |
Niro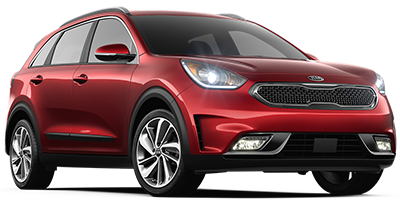 | | | | | |
| --- | --- | --- | --- | --- |
| Year | Trim | MSRP | Stock # | Special |
| 2020 | LX | $26,240 | K14759 | $19,941 |
| 2021 | LX | $26,020 | K15534 | $19,944 |
| 2021 | LX | $26,020 | K15546 | $19,989 |
| 2021 | LX | $26,020 | K15553 | $20,944 |
| 2021 | LX | $26,415 | K15666 | $21,909 |
| 2021 | LXS | $27,515 | K15547 | $21,952 |
| 2021 | LXS | $27,515 | K15535 | $21,960 |
| 2021 | LXS | $27,515 | K15527 | $21,993 |
| 2021 | LXS | $27,515 | K15630 | $21,998 |
| 2021 | LXS | $27,910 | K15775 | $22,959 |
Niro PHEV

| | | | | |
| --- | --- | --- | --- | --- |
| Year | Trim | MSRP | STOCK # | Special |
| 2020 | EX | $35,015 | K14143 | $27,936 |
| 2020 | EX | $35,015 | K14150 | $31,125 |
| 2020 | EX PREMIUM | $38,180 | K14257 | $34,192 |
Niro EV

| | | | | |
| --- | --- | --- | --- | --- |
| Year | Trim | MSRP | STOCK # | Special |
| 2020 | EX | $41,500 | K15757 | $29,989 |
| 2020 | EX PREMUM | $47,000 | K15755 | $36,906 |
| 2020 | EX PREMUM | $47,000 | K15756 | $36,952 |
Sportage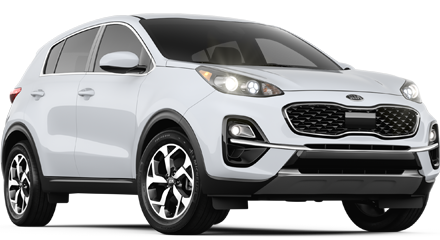 | | | | | |
| --- | --- | --- | --- | --- |
| Year | Trim | MSRP | Stock # | Special |
| 2022 | LX | $25,420 | K15948 | $20,913 |
| 2022 | LX | $26,060 | K15993 | $20,977 |
| 2022 | LX | $27,765 | K15884 | $22,917 |
| 2022 | LX | $28,160 | K15933 | $22,983 |
Soul

| | | | | |
| --- | --- | --- | --- | --- |
| Year | Trim | MSRP | Stock # | Special |
| 2021 | LX | $19,245 | K15851 | $14,986 |
| 2021 | S | $22,745 | K15990 | $17,818 |
| 2021 | S | $22,745 | K15989 | $17,823 |
| 2021 | S | $22,745 | K15988 | $17,856 |
| 2021 | S | $22,745 | K15987 | $17,889 |
| 2021 | S | $22,745 | K15972 | $17,911 |
| 2021 | GT-LINE | $23,290 | K15653 | $17,928 |
| 2021 | S | $22,345 | K15971 | $17,928 |
| 2021 | GT-LINE | $23,290 | K15507 | $17,940 |
| 2021 | GT-LINE | $23,100 | K15655 | $17,957 |
Rio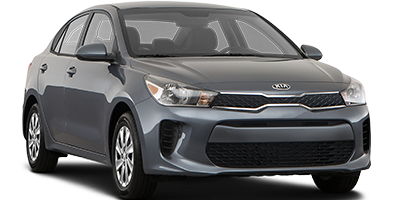 | | | | | |
| --- | --- | --- | --- | --- |
| Year | Trim | MSRP | Stock # | Special |
| 2021 | S | $17,840 | K15684 | $13,834 |
| 2021 | S | $18,035 | K15391 | $13,999 |
| 2021 | S | $19,690 | K15637 | $15,897 |
| 2021 | S | $20,065 | K15389 | $15,908 |
| 2021 | S | $19,835 | K15682 | $15,918 |
| 2021 | S | $19,640 | K15683 | $15,941 |
| 2021 | S | $19,690 | K15412 | $15,982 |
Save Even More on a New Kia Car or SUV with Kia Manager's Specials near Alexandria and Arlington, VA
If you're in the market for a comfortable, stylish, and feature-packed new ride at a great price, Ourisman Chantilly Kia is your go-to destination. Kia provides a wide range of vehicles serving a variety of needs, tastes, and preferences. And those models stand out in the industry's most competitive segments, delivering impressively well-rounded, well-equipped experiences and unrivaled value.
Looking to extend that value proposition even further? You've arrived at the right place. With the latest Manager's Specials from Ourisman Chantilly Kia, you can save big on many of our most popular models. So, what are you looking for in your next Kia?
Thinking about trading in your car for something with a little more space and utility but don't want to deal with cumbersome space requirements? Explore special offers on versatile compact crossovers, like the Kia Niro or Sportage. Are you looking to upgrade your Leesburg commute with something comfortable and sporty with lots of amenities? Check out sedans like the Kia Forte and the new Kia K5. And if you're looking for something unique and fun to drive with flexible cargo space, the Kia Soul is always a compelling option.
Take Advantage of Deep Discounts on Kia Models near Fairfax and Manassas, VA
The Kia offers on this page are among the best you'll find anywhere, and they're continually updated. So, be sure to keep checking back to stay current with the latest deals. Reach out to Ourisman Chantilly Kia with any questions about availability and financing opportunities. And if you'd like to get behind the wheel to see if one is a good fit for you, we invite you to schedule a test drive. We'll be happy to assist you.
Ourisman Price includes Kia rebates some of which may require KMF financing.  Ourisman price DOES NOT include the Military Rebate. If you qualify for this rebate it will further reduce the Ourisman Price by the appropriate amount. Please contact dealer for further details. We make every effort to provide accurate pricing. Prices do not include Taxes, Tags, Freight and Dealer Processing of $899.